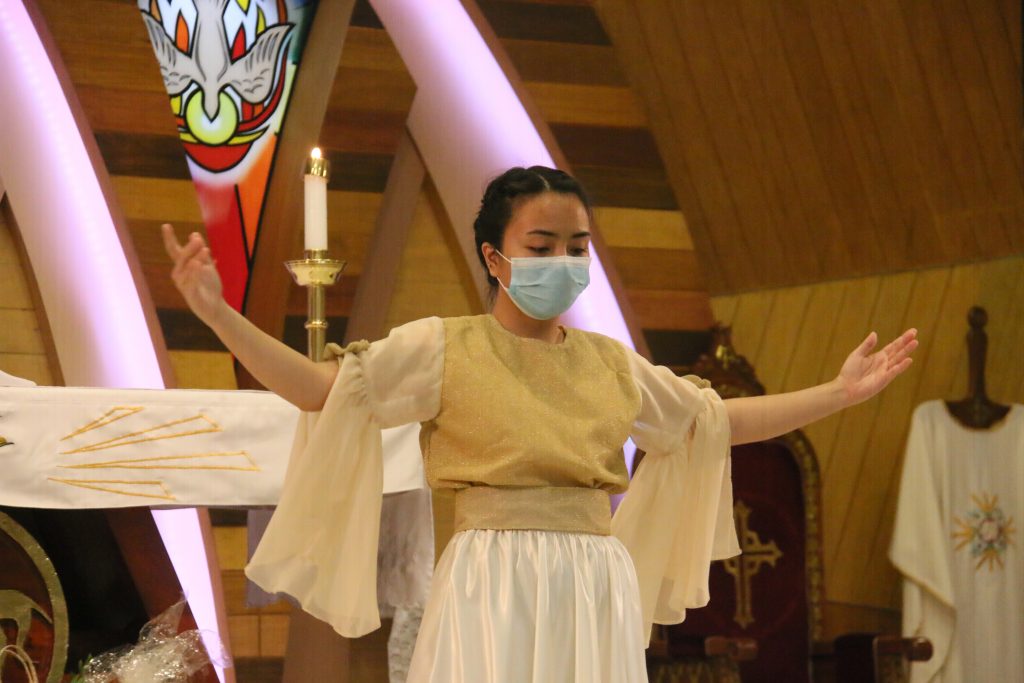 When the pandemic hit in March 2020, my plans were abruptly cut and destroyed. My "plan" was to review for my board examination and pass it, so that I can serve the Lord smoothly, with no time schedule conflicts here in my home church. But because there was no access to face-to-face review classes at that time and the location was far, I said to myself that while we were still on a lock down, I will use my idle time to serve the Lord through my first ministry: the Movement Ministry.
Exactly a year later, when the On Fire Youth–Kalibo held a meeting with the core members for organization reconstruction, the leadership under the Youth Intercessors' Ministry was given to me. Initially, I was shocked (because I knew the weight and the corresponding responsibilities that came along with it), but I was honoured when my leaders entrusted me with it. The thought that ran through my mind was "They trusted me and they believed in me", and that gave me an assurance and security that I can do this. Never in my wildest dreams did I ever imagine that I would become an intercessor leader.
A lot of firsts and spiritual breakthroughs happened in March (which is also my birth month) of 2021. The Youth Intercessor's leadership was passed on to me; I had my first solo teaching in the Movement Ministry; and first teaching on Online Bible Study with the theme: "An Intercessor's Calling: Standing in the Gap". I thank the Lord for His grace for carrying me through, that I was able to accomplish these things.
I am glad for the things I have laboured this year for the Lord, the ministry, the youth, and my Spark Group. During the Lenten season, I fasted on Facebook and secular songs. I also encouraged the Youth Intercessors, Movement Ministry, and my Spark members to fast on worldly things; the ones that consume most of their time, or steal their should-be time with the Lord. I was glad when I saw positive outcomes from them. They are really growing spiritually.
I enjoyed every moment I laboured for the Lord. I am still hopeful about my personal desire to pass my board examination and while waiting for God's perfect time, I will continue on delighting myself in the Lord for I believe that He will grant the desires of my heart. Though at first there were many obstacles, like the postponement of my boards due to the pandemic, I decided to trust the "Master's plan and perfect time" for me, not "my" plans and time table. I know it will not be an easy road and I may encounter bumps to reach my goal, but that's what makes me stronger and it will be a worthwhile journey.