Description
Fr. Melquiades Ratay
Hello, everyone! This is Fr. Melquiades Ratay, 49 years old, from Kalibo, Aklan. He is serving the Lord as a clergy in the Cathedral Church of Saint Michael since 2003 and as a Bible Study teacher in our Cawayan Outreach, New Washington, Aklan since 2010.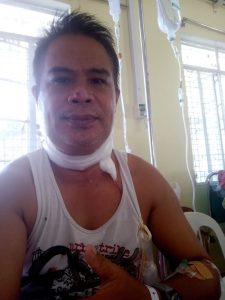 He also works as a tricycle driver to support his family. Praying for the sick, coupled with teachings about healing, has been the core of his ministry. In this specific season of his life, God is allowing him to experience the Miracle-worker and Jehovah Rapha that he preaches.
In December 2021, Fr. Mel was diagnosed with Tongue Squamous Cell Carcinoma and has gone through Hemiglossectomy with Modified Radical Neck Dissection (MRND).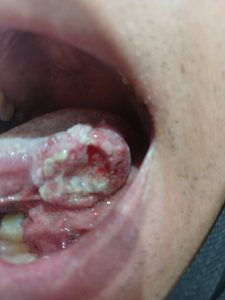 He is prescribed to undergo Chemotherapy, CT simulation, RT Planning, and 30 sessions of IMRT Radiotherapy to the Head and Neck in Iloilo City. Any help you could extend to Fr. Mel and his family is highly appreciated. All proceeds will be utilized for Fr. Mel's postoperative treatments.
We believe that "A generous person will prosper; whoever refreshes others will be refreshed" (Prov. 11:25). Thank you very much for your prayers and support!
Sis. Tal Magarzo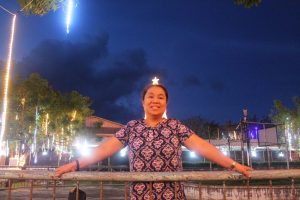 Sis. Tal Magarzo, 54 years old, is a member of the Cathedral Church of St. Michael in Kalibo, Aklan, Philippines. She is the wife of Fr. Romualdo "Dodong" Magarzo. They are blessed with three children.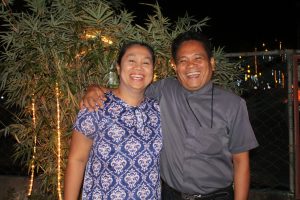 Sis. Tal started serving the Lord in 1989 in the Church's Media Department. She then shifted to the Children's Ministry as a Sunday School Teacher. She also goes to mission work on weekdays as a Children's Bible Study Outreach Teacher. She is part of the Ladies' Prayer Ministry as an intercessor and supports the mother's care extended ministry.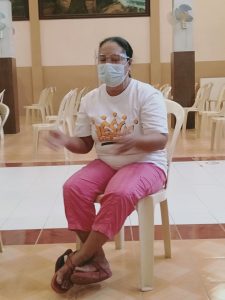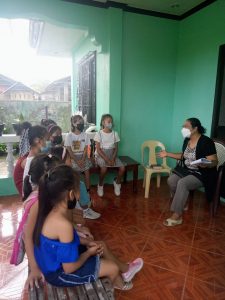 Recently, Sis. Tal was diagnosed with Stage 3 Breast Cancer. For her treatment, she has to undergo six (6) sessions of chemotherapy and surgery (mastectomy). Armed with God's promises of healing, Sis. Tal is confident that God will transform this test into a 'testimony.' A testimony of victory, a testimony of God's greatness. We are seeking for your prayers and financial support to aid the medical needs for Sis. Tal.
Be a part of their testimony. After all, we are indeed Blessed to be a Blessing!