Faith Comes by Hearing: Sharing the Gospel through the Airwaves
by: Precious Maecah Ratay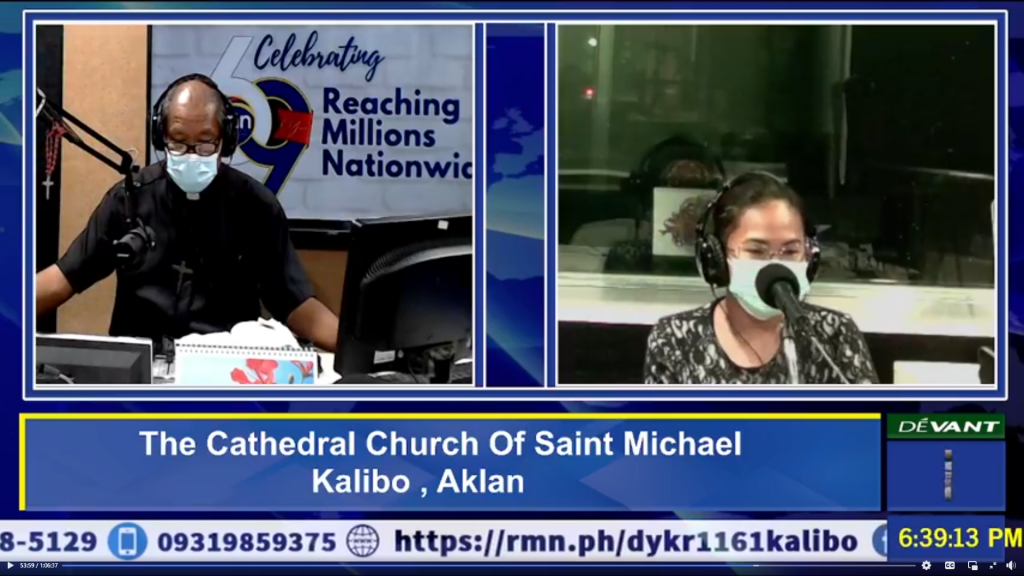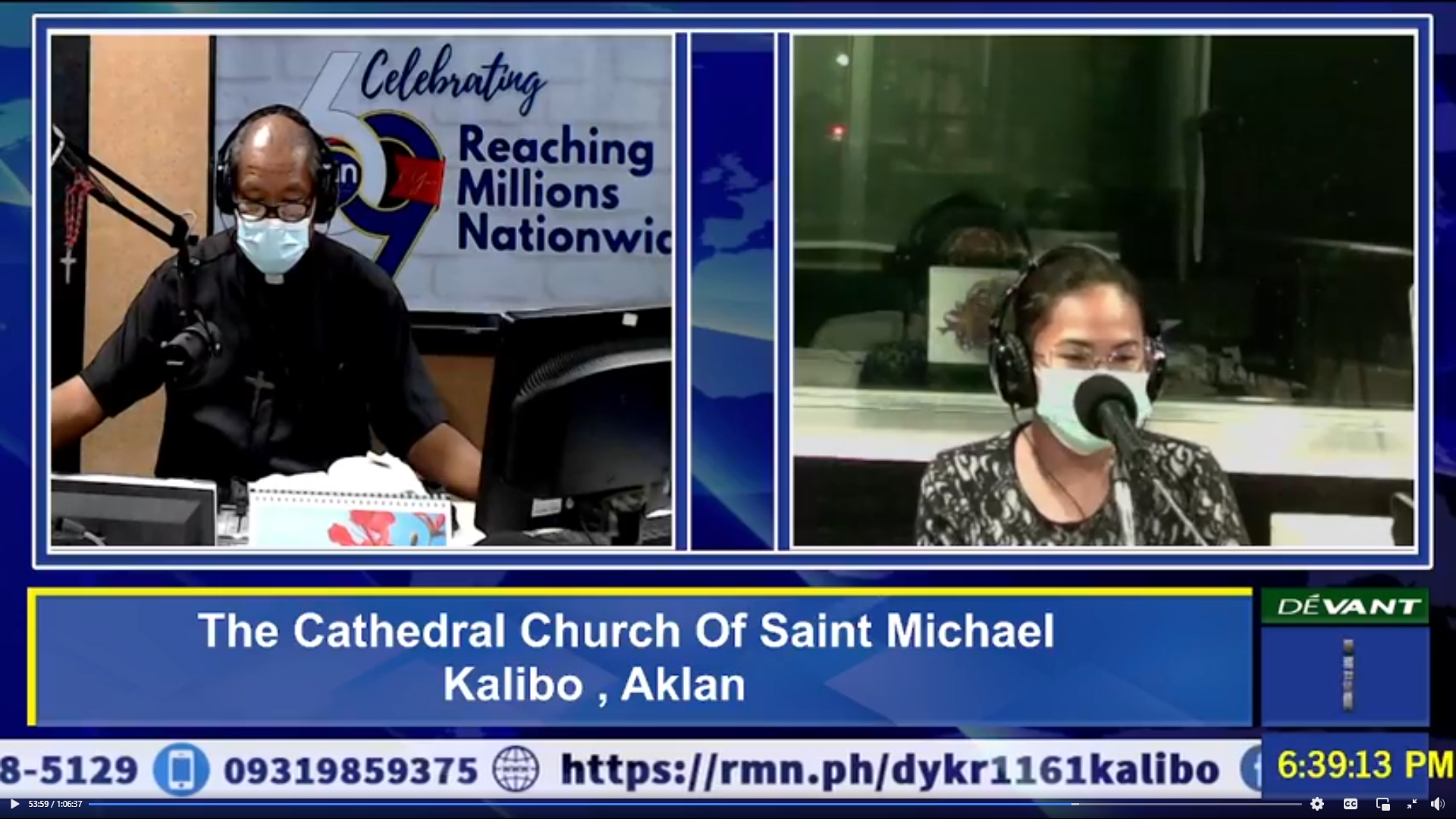 The "Maayad-ayad nga Balita sa Kahanginan" is the Cathedral Church of Saint Michael's Radio Program through the local station RMN Kalibo DYKR 1161. The radio ministry imparts the saving love of Christ on-air every Sunday from 5:45 pm to 6:45 pm. The ministry began in 1982 and is presently anchored by Fr. Erel "Nonoy" Villanueva. I then joined Fr. Noy as co-host in Easter of 2021.
Spreading the Gospel in the native tongue is at the very heart of the ministry. Through this, we proclaim Christ's life-changing truths in a basic, easy-to-understand, and practical approach. Every airtime has segments intended for children, teens, and parents alike.
God's design is for us to carry His message across geographical locations and ethnicities (Acts 1:8). Ponder on this. Aren't we all empowered by the Holy Spirit to become His witnesses? Our mission field starts where we encountered Christ and His power. The apostles declared the Good News of the Risen Christ from Jerusalem where they witnessed Christ's sacrifice and received the Holy Spirit in the Upper Room. God likewise calls us to grow and sow in the locale where we are planted. As the Holy Spirit leads us, we will also go and participate in the expansion of His Kingdom.
It is our hope and prayer to intentionally engage with our fellow Akeanons in the province and worldwide. We believe that God's Word shall not return to Him empty, but it shall accomplish that which He purposed, and shall succeed in the thing for which He sent it (Isa. 55:11).
Let us continue to claim the airwaves for Jesus!